Who are we?
Owned by Lord Sugar, Amsvest Ltd offer investments for inspirational business ideas. We can provide funding, support, and everything else you need to make your business a success. Watch the video below to hear more from Lord Sugar himself.
Far more than just funding
Our professional team, headed by Lord Sugar, can offer you far more than just funding, we will initially take responsibility for all the support functions of the business including: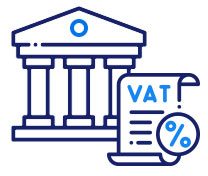 Finance
We can assist with payroll management, PAYE / NI, and preparation of the company's accounts, freeing you up to concentrate on running the business.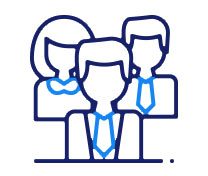 Human Resources
We will manage your business's HR department and oversee all related activities, such as employee benefits and resolving disputes.
IT & Technology
Your company needs to be connected to succeed – Amsvest will ensure that you have the technology and support you require.
Some of the companies we've helped grow

Natural and cruelty-free skincare

Reinventing beauty accessories

Science Recruitment Specialists

UK's most innovative and trusted cosmetic clinics

Digital Marketing Agency

Sweet gifts for every occasion

Designer swimwear, apparel and partywear

Technology & Engineering recruitment specialists

Nationwide flooring contractor

UK / International engineering & manufacturing recruitment specialists

Fun and chic easy to apply labels
Independent British jewellery brand that isn't afraid to stand out
Experts in all aspects of brand protection including trade marks, designs, copyright, domain names and cyber law.
We are looking to invest in UK businesses that either sell/manufacture a product, or offer a niche service, and we are happy to invest in start-up businesses.
How Will Lord Sugar's Investment Help to Grow Your Business?
"Amsvest offer mentoring to young entrepreneurs, and with my own business contacts, I can open doors to potential customers. If we choose to fund your startup, you'll receive a huge amount of exposure, plus access to my audience of more than 5 million people on social media. In addition to the investment itself, we'll also help you to take care of administrative tasks like payroll and HR, allowing you to focus your energy on growing your business."
Our Criteria for Investing
Location
Your business must be based in the United Kingdom.
Products & Services
You must sell / manufacture a product or offer a specific service.
How Much?
We may offer an investment of between £100,000 and £500,000.
Startup Funding
We are happy to invest in start-up businesses that need help to succeed.